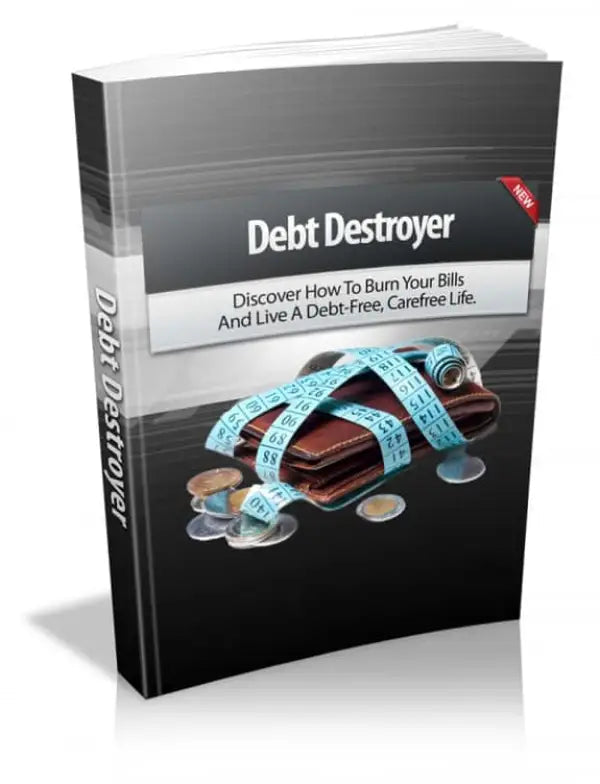 Debt Destroyer | MRR eBook
---
Many families today are struggling with debt. Due to a variety of factors, such as economic hardship, unexpected medical bills, or compulsive spending, people today are struggling to keep their heads above water financially. Debt limits your options in the present and threatens your dreams for your financial future. Financial stress also adds to the strain on marriages and families.
Getting out of debt is a number one priority for many people today, but they don't know what to do. There are many debt counseling services, but most of them really don't help solve the problem. So what can struggling individuals and families do?
The first thing is to learn more about debt and how to eliminate it so you can live a carefree and prosperous financial life. The information in "Debt Destroyer" will show you what you need to do to get started tackling the major causes of financial stress for most individuals and families:
how to budget for busy families
controlling college debt
avoiding credit card disaster
how to save money on gas
making money online
recurring income through real estate
managing money in the recession
and much more!
Restoring control in your financial life is not easy, but you need to take the first step. Get your copy of "Debt Destroyer" and start taking control of your money today.