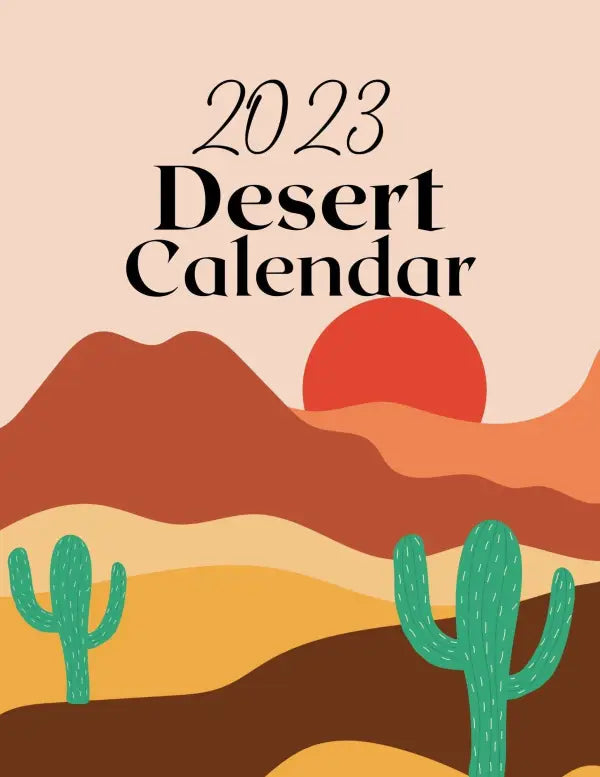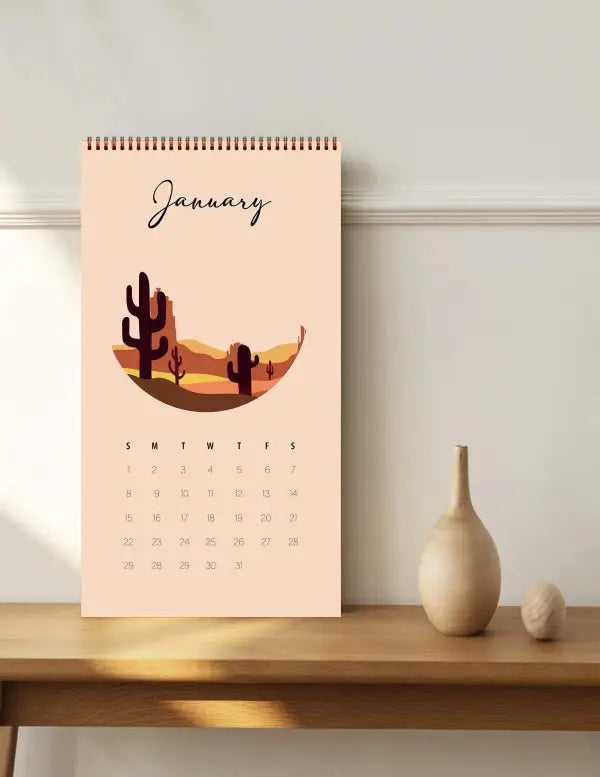 Desert Calendar | PLR Calendar
---
Premium PLR Calendar Designed By Our professionals. Ready to use with no editing necessary.
Product Description:
Are you looking for a unique and beautiful calendar to help you stay organized in 2024? Look no further than our 2024 Desert themed calendar!
Featuring stunning photography of some of the world's most beautiful desert landscapes, our 2024 Desert themed calendar is a true work of art. Each month features a different desert image, from the red sands of the Australian outback to the towering sand dunes of the Sahara. The calendar also includes plenty of space for writing down important dates, appointments, and reminders.
But what sets our 2024 Desert themed calendar apart from other calendars is its focus on the beauty and majesty of the desert. The images in the calendar are truly breathtaking, and will transport you to these exotic and otherworldly locations. 
So why settle for a dull and uninspired calendar when you can enjoy the beauty and wonder of the desert with our 2024 Desert themed calendar? Order yours today and start the new year off on the right foot. You'll be glad you did!