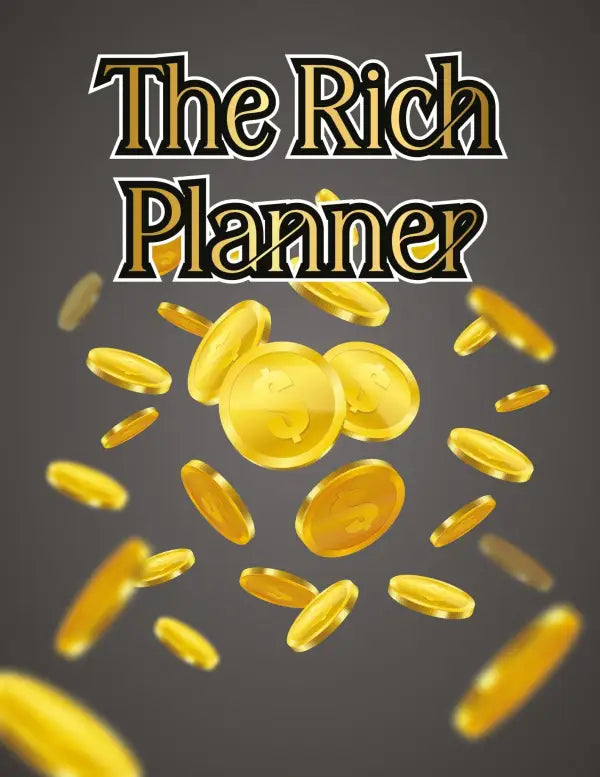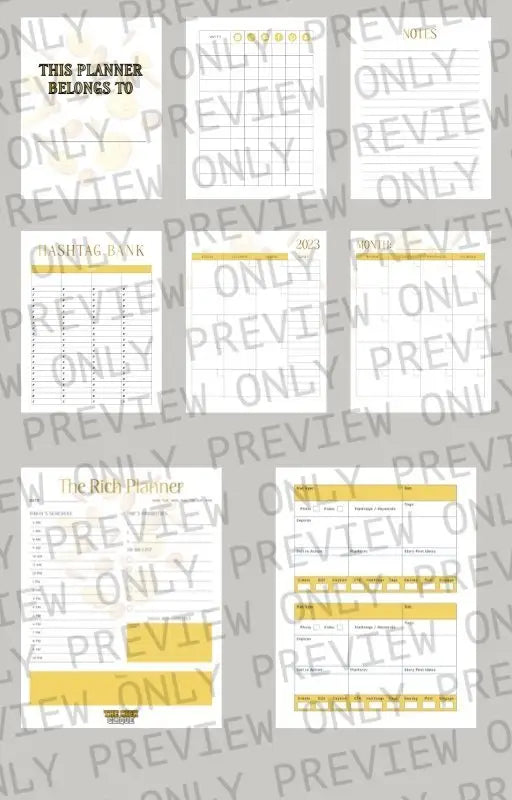 Get Rich Planner | PLR Planner
---
Premium PLR Planner Designed By Our professionals. Ready To Use With No Editing Necessary.
Product Description:
Ready to turn your social media presence into a profitable business? Our Get Rich PLR Planner has all the tools you need to grow your online following and monetize your content. This digital download includes a hashtag bank, a monthly social media growth tracker, a weekly planner, and a social media post planner with post topics, captions, photo or video options, hashtags, call-to-actions, and platform options. With these resources at your fingertips, you'll be well-equipped to create engaging content, reach more people, and turn your social media following into a lucrative venture. Plus, as a PLR product, you have the right to resell the planner on your own terms and claim it as your own. Don't wait any longer to start building your dream business - get our Get Rich PLR Planner today and start turning your social media presence into a profitable enterprise!
Planner Includes:
1. Individual Images Of Each Page
2. PDF Of All Pages Together
3. Product Rights License