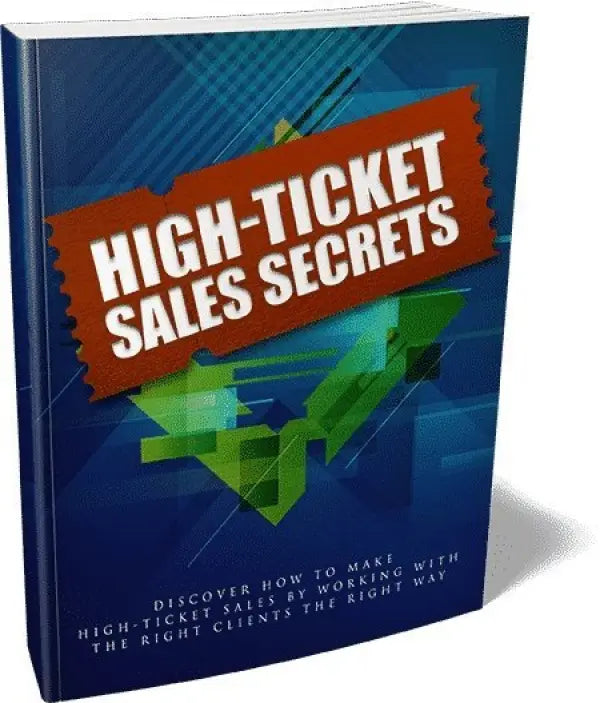 High Ticket Sales Secrets | MRR eBook
---
Some affiliate marketers who have been struggling would swear up and down that making sales online is nearly impossible.
With the right traffic and the right sales materials, you are bound to generate sales from time to time. Closing a sale is not the problem. Generating consistent, high-value sales is the issue. With this step by step guide you will discover how to make high-ticket sales by working with the right clients the right way.
You will learn:
How to maximize the return that you get for all your efforts.
How to be at the right place, talk about the right things at the right time with the right people.
How to apply the first step right, get this wrong and you are going to waste your time, effort and money.
How to target the right audience, the right way
How to unlock the Power of Segmentation so You can Tap into High-Ticket Sales.