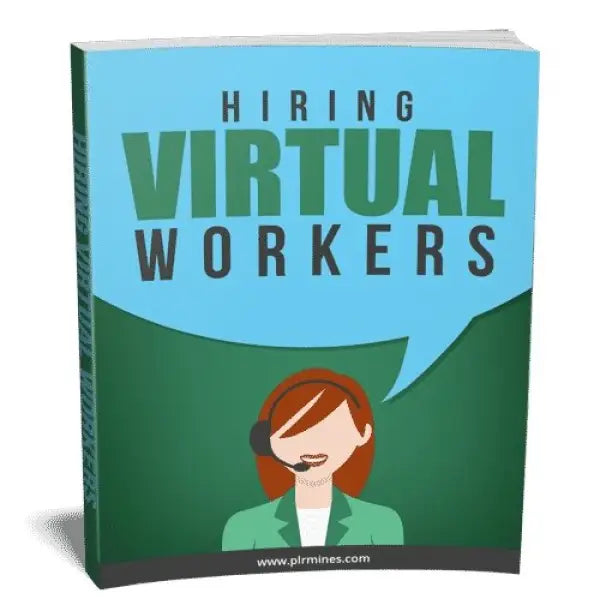 Hiring Virtual Workers | PLR eBook
---
Is your business picking up and you feel like you need a hand getting all of the work done?
Can you afford to go and hire a full time employee locally at the standard wage in your area?
If you're like me, and most other people, this just doesn't make financial sense.
Luckily, you can hire a full time employee in another country and get the same high quality of work!
Best of all, you get high work quality at only a mere fraction of what you'd pay a US based worker.
These workers work remotely and do all of the work you assign.
You don't have to provide benefits or have any kind of insurance for a contract employee either!
In Hiring Virtual Workers Successfully you'll learn how to hire a quality worker at an affordable price.
Can your business wait?
Let's face it, working in your business can be both a time consuming and extremely stressful activity.
This compounded when you are doing the same tasks over and over each day which make them repetitive.
The solution?
Hire a remote worker to do all of the work that you don't want to do so you can do more important tasks.
Virtual workers in other countries work for much less than their US counterparts and produce just as good of quality work.
You're going to discover how I've outsourced every activity you can think of when it comes to a business.
You'll also learn how I find quality workers without having to scour the entire internet for weeks or months.
This is everything I know about finding, hiring, and working with quality outsourcers all over the world.
Follow the steps, hire a worker, and start saving a ton of your time while making more money!