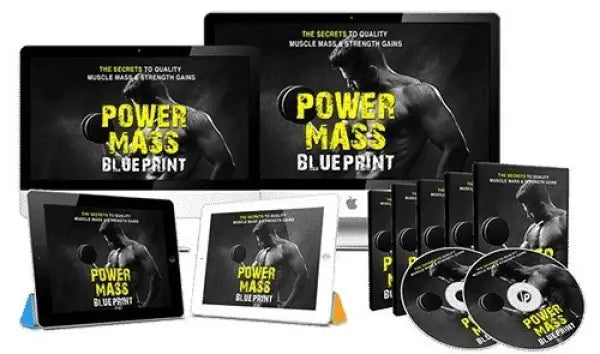 Power Mass Blueprint | MRR Video
---
Power Mass Blueprint is the ultimate video course to help you get bigger, stronger and ripped … so you will be more attractive, stronger, healthier, and have more self-confidence to excel in all areas of your life.
With this video course you will:
Get bigger, stronger, ripped & have a well-balanced physique and strength gains
Build unshakeable self-confidence
Get their dream body faster than they could ever imagined
Look aesthetic, attractive and strong even with the shirts on!
Be in their best shape ever without struggling to find the solution
Dominate their life by becoming the absolute best version of themselves physically, mentally and emotionally.
Have unstoppable bursts of energy, radiating positive vibes, creative, & insanely motivated to achieve more in life.
Topics covered:
The Mindset of a Champion
Workout Routines for Increasing Muscle Mass
Power Building Lifestyle
Diet for Increasing Muscle Mass
Supplementation for Muscle Mass
Cardio for Muscle Building
Tracking Progress
Best Fitness Apps to Measure Progress