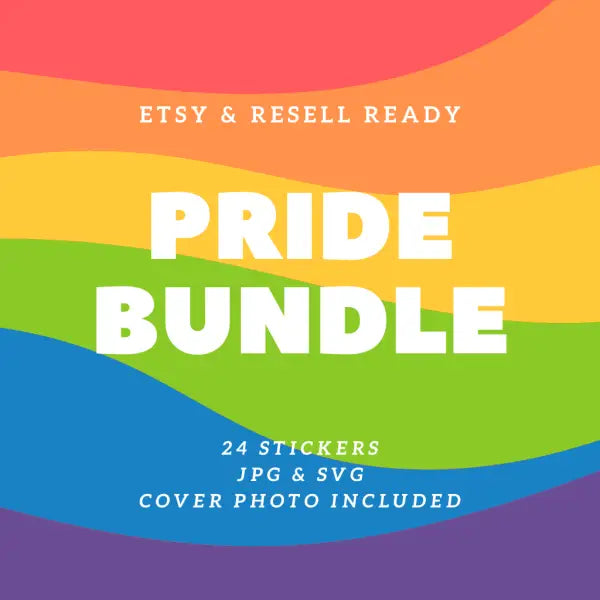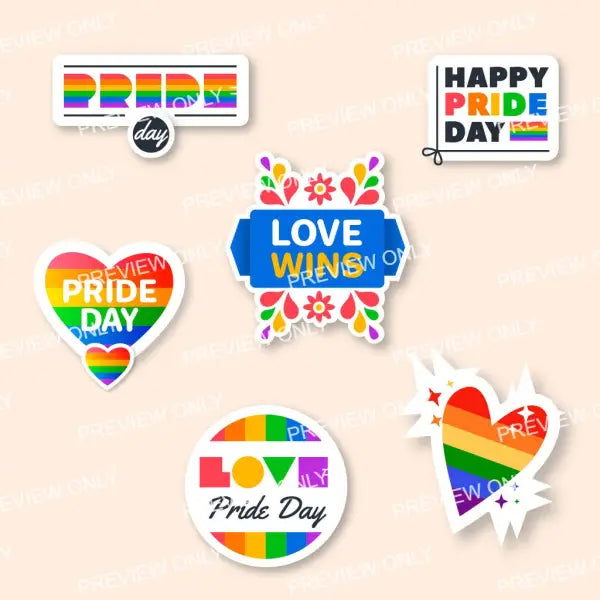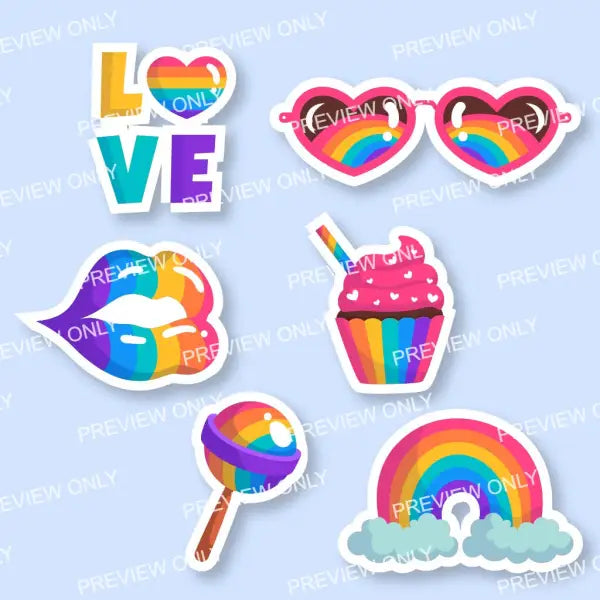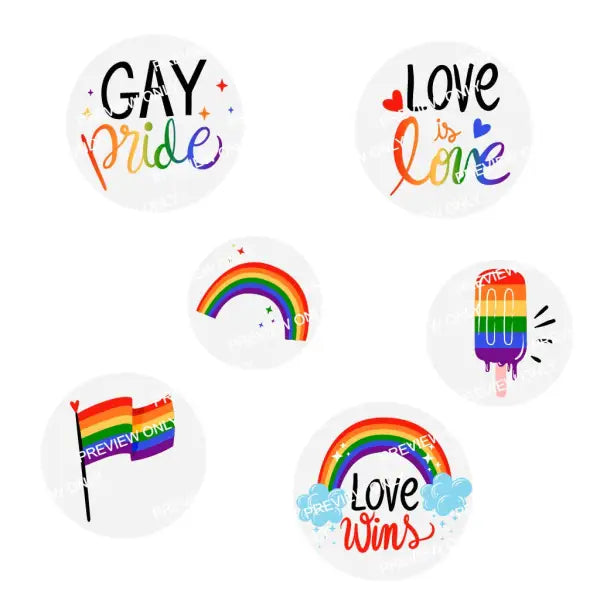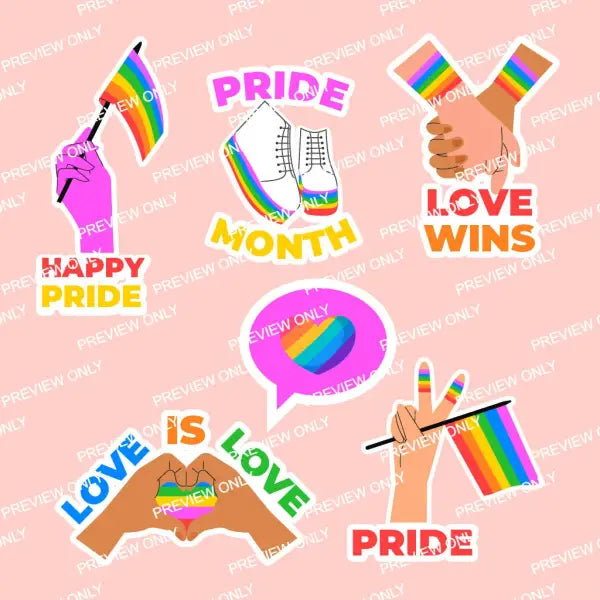 Pride Bundle | PLR Stickers
---
ETSY & RESELL READY! No editing necessary.
Dive into the full spectrum of Pride with our Ultimate Pride Sticker Bundle. This comprehensive collection brings together all four of our digital sticker sets: Rainbow Radiance, LGBTQ Love, Pride Power, and Unity Unleashed. That's a total of 24 unique stickers, each one a vibrant celebration of love, acceptance, unity, and the strength of the LGBTQ community.
But this bundle offers more than just a chance to express your support for diversity. As a PLR product, you're investing in a license that allows you to resell these digital art pieces, creating a potential income stream while spreading a powerful message. Perfect for digital planners, these printable stickers can enhance your blog visuals, add a pop of color to your social media posts, or incorporate them into your digital marketing materials.
Whether you're looking to create compelling email campaigns, decorate your online store, design merchandise, or simply add a touch of Pride to your everyday digital interactions, this bundle offers endless possibilities. Celebrate Pride Month in style and color with our Ultimate Pride Sticker Bundle.
| Component | Description |
| --- | --- |
| Cover Photo | An eye-catching image representing the product. |
| "What's Inside" Photo | A preview of all 24 stickers included in the set. |
| 24 Stickers (SVG) | The sticker designs in SVG format, suitable for scaling and customization. |
| 24 Stickers (JPG) | The sticker designs in JPG format, ideal for quick use and sharing. |
| PLR License | The license allowing the buyer to resell the stickers. |
| Instructions | A guide on how to use the stickers and the terms of the PLR license. |