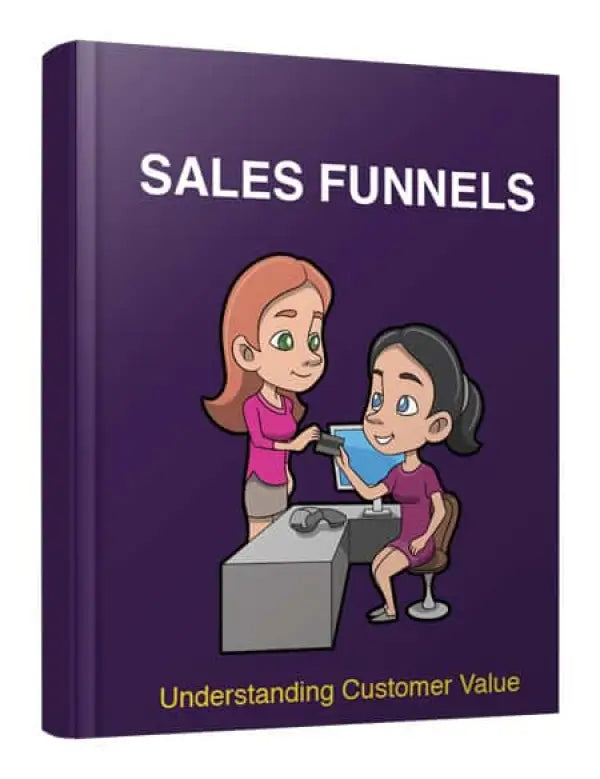 Sales Funnels | PUR eBook
---
Learn How To Catch Those Escaping Leads with Retargeting!
A sales funnel is a system set up on your website that builds rapport and trust with new and returning visitors, qualifies leads and encourages them to make a purchase. By the time you finish this guide you'll understand what a sales funnel is, why it's so important and how to set it up.
At the heart of your sales funnel is the idea of conversion – turning casual visitors into buyers. The sales funnel is an often used metaphor that describes the process of attracting potential customers to, and moving them through, your sales process to sort those who would be your ideal customer from those who would not.
Surely all customers are ideal customers? That is not so. Your ideal customer is one who not only benefits from your product or service greatly but understands why they do so and are happy to act as brand ambassadors. A less than ideal customer might be one who buys your product because they like the packaging, advertising or heard about it by word of mouth – yet they might not fully understand how it works or its benefits to them.
Such customers often ask for refunds or spread false information by word of mouth. There are other reasons your potential customers or clients may not be a good match for you: their budget may not reach your product, they may already have a supplier that offers them a product they are happy with, and others may have requirements from the product that yours cannot provide.
In the offline world of sales, a sales funnel is the equivalent process of qualifying your leads. Understanding this concept explains why you should vet your prospective customers to find a perfect match between your product or service and your customer. That's why sales funnels exist – and that's why it's vital you take the time to build and understand your funnel.