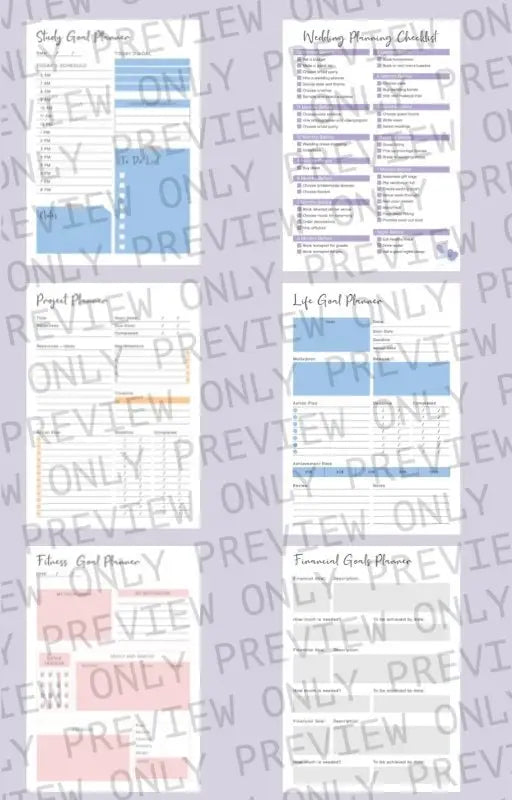 Six Planner Bundle | PLR Planners
---
6 High-Quality individual PLR Planners In One Package. Ready To Use. No Editing Necessary.

PRODUCT DESCRIPTION:
Our digital download package includes 6 professional templates that will help your customers plan and achieve all their important life goals: a Wedding Planning Checklist, Project Planner, Study Goal Planner, Fitness Goal Planner, Life Goal Planner, and Financial Goals Planner. These templates are fully comprehensive, covering all the essential information and tasks that your customers need to consider when planning a wedding, completing a project, setting academic goals, staying fit and healthy, planning for the future, or managing their finances. Save your customers time and effort by offering them these ready-made, high-quality templates. Add our digital download package to your product line today!
Planner Includes:
1. Individual Images Of Each Page
2. PDF Of All Pages Together
3. Product Rights License