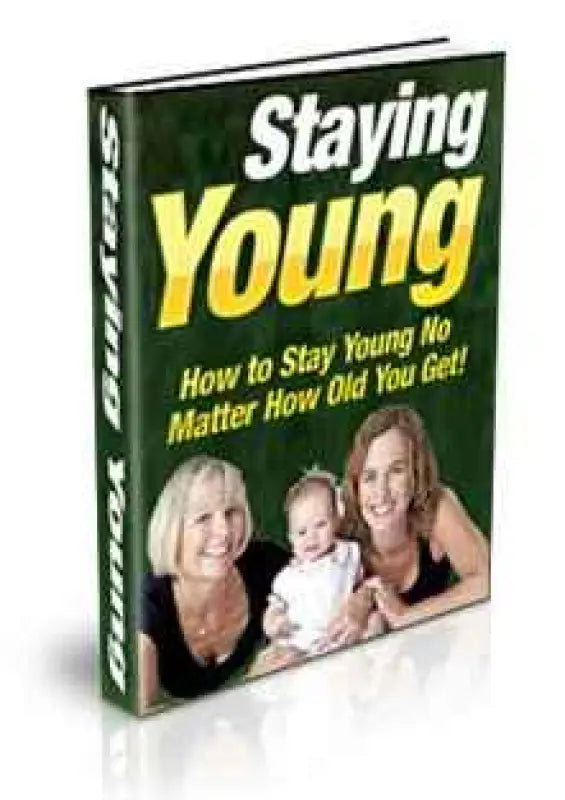 Staying Young | MRR eBook
---
The Complete Guide to Finally Understanding How to Stay Young!
Discover The Secrets To Staying Young Forever – How To Hinder The Aging Process On Your Body And In Your Life!
This report will show you how you can reduce the affects of wrinkles and other things that can cause you to look like you want to sit in a rocking chair all day.