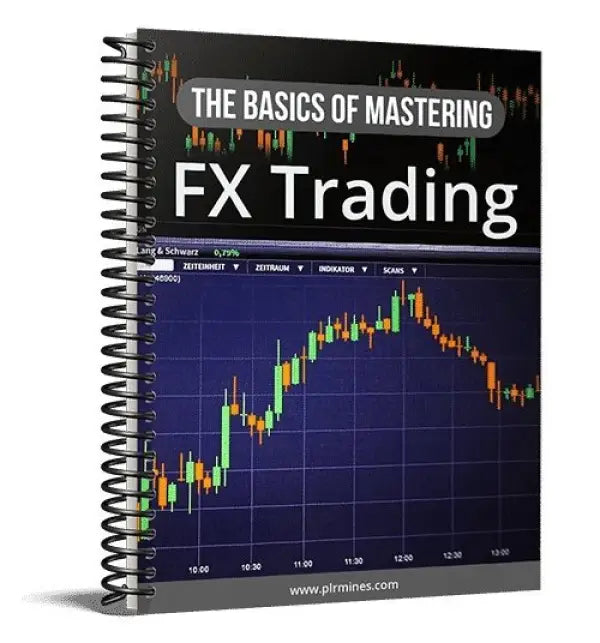 The Basics of FX Trading | PLR eBook
---
How many times have you thought that you would love to get into trading in the Forex markets but thought it would be too hard for you to learn what to do.
Would you like to stop thinking about learning how to make money with Forex and actually start doing it?
You're going to be absolutely shocked and amazed when you realize how easy it is to start trading Forex from the comfort of your home with absolute no experience at all.
Of course, most people do not know how to get started trading Forex on your own computer but that's going to change for you today. I've created a super simple getting started system to walk you through everything step by step.
I'm going to teach you everything you need to know to get started trading Forex from home, and within a few weeks it'll seem like you've been doing it forever.
You will learn the history of Forex trading, and exactly what it takes to make money in this great market online.
You will discover the different types of Forex trades that are available to you in the system that so he could figure out even your grandmother wouldn't have a hard time understanding it.
Also covered are subjects such as making your first trade, knowing when to sell, and how to use great tracking software to make sure you only pick winners.
It is all covered in this comprehensive manual on Forex trading for beginners.